For the first time since 1996 the biggest show in gaming will not be held. After all the rumors last night we were lead to believe that the show would be canceled early this morning, and the rumors seemed to be true.
Here's the statement that you will find on the E3 website.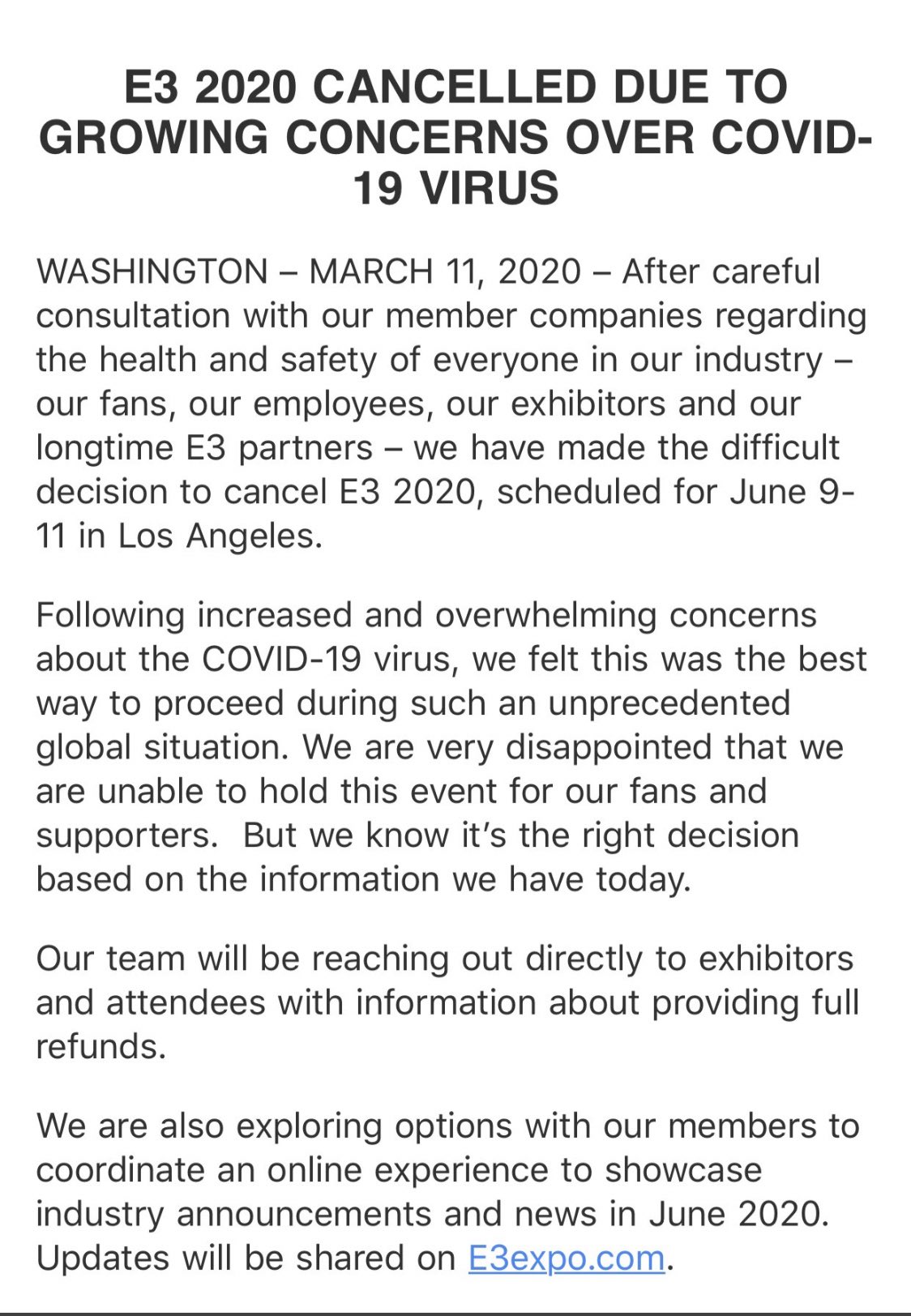 E3 will be the forth major convention to be affected by this. With South by Southwest, Game Developer Conference, and Taipei Game Show all being canceled.
All these show had similar lead ups to the final decision. Companies backing out to keep their employees safe, but now we are left in a year with hardly any gaming conventions. Though there are others that still believe that other circumstances were the actual deciding factor behind the cancellation. It does appear that the ESA is looking into someway to keep a small show going. Maybe a E3 live streamed event will be happening this year!