Atari dropped some awesome news late last week. Pong is making its triumphant return! In a statement from Atari and UNIS, they unveiled the Atari Mini Pong Jr, a 30cm long pong cabinet. It features a LCD screen, retro sound effects, the ability to play against a person or AI as well as the trademark paddles. It's due to release closer to the holiday season but as you'll see below, it will be well worth the wait. I clearly remember playing Pong on my Atari 2600, using the signature paddles to get my butt whooped by my brother. Check the video, as well as some glamour shots and an excerpt from the press release below!
NEW YORK, NY (October 20, 2020) – Atari® — one of the world's most iconic consumer brands and entertainment producers — in collaboration with amusement and entertainment device manufacturer UNIS Technology Ltd. today announced the Atari Mini PONG Jr., a new home arcade device based on the classic PONG® arcade game. The stylish small-form-factor digital Atari Mini PONG Jr. gaming device will arrive in time for the holidays in North America and Asia.
The Atari Mini PONG Jr. from UNIS allows players to experience PONG in a whole new dimension, bringing a high-tech yet retro '80s arcade experience to the home living room. The Atari Mini PONG Jr. measures just 30-centimeters in length and is outfitted with an LCD screen, fitting perfectly on any table surface. The device features single-player play against an AI, 2-player local multiplayer, retro arcade sound effects, and physical dials for players to control their respective PONG paddles. The device is powered by a USB cable and adapter; users can optionally install three lithium rechargeable batteries for portable play.
The Atari Mini PONG Jr. launches exclusively online this holiday season. UNIS Technology Ltd. will distribute the Atari Mini PONG Jr. in China and Asian markets, while Arcade1Up (Tastemakers, LLC.) will handle North American distribution. Atari will soon announce details on pricing and pre-orders, as well as additional gaming devices.
"We are delighted to collaborate with the creative minds at UNIS to create a new arcade-inspired PONG gaming machine for fans," said Fred Chesnais, CEO of Atari. "Available soon online, the Atari Mini PONG Jr. is the perfect gift for Atari fans and collectors interested in experiencing the simple-yet-challenging gameplay of PONG in a tangible, more immersive way."
"We are extremely excited to be working with Atari on developing the Atari Mini PONG Jr.," said Steven Tan, General Manager of UNIS Technology (Canada) Ltd. "We previously launched several PONG tables for the amusement coin-op industry in partnership with Calinfer, and those products have done exceptionally well. PONG is truly an incredible license. I am looking forward to seeing the Atari Mini PONG Jr. hit the consumer market!"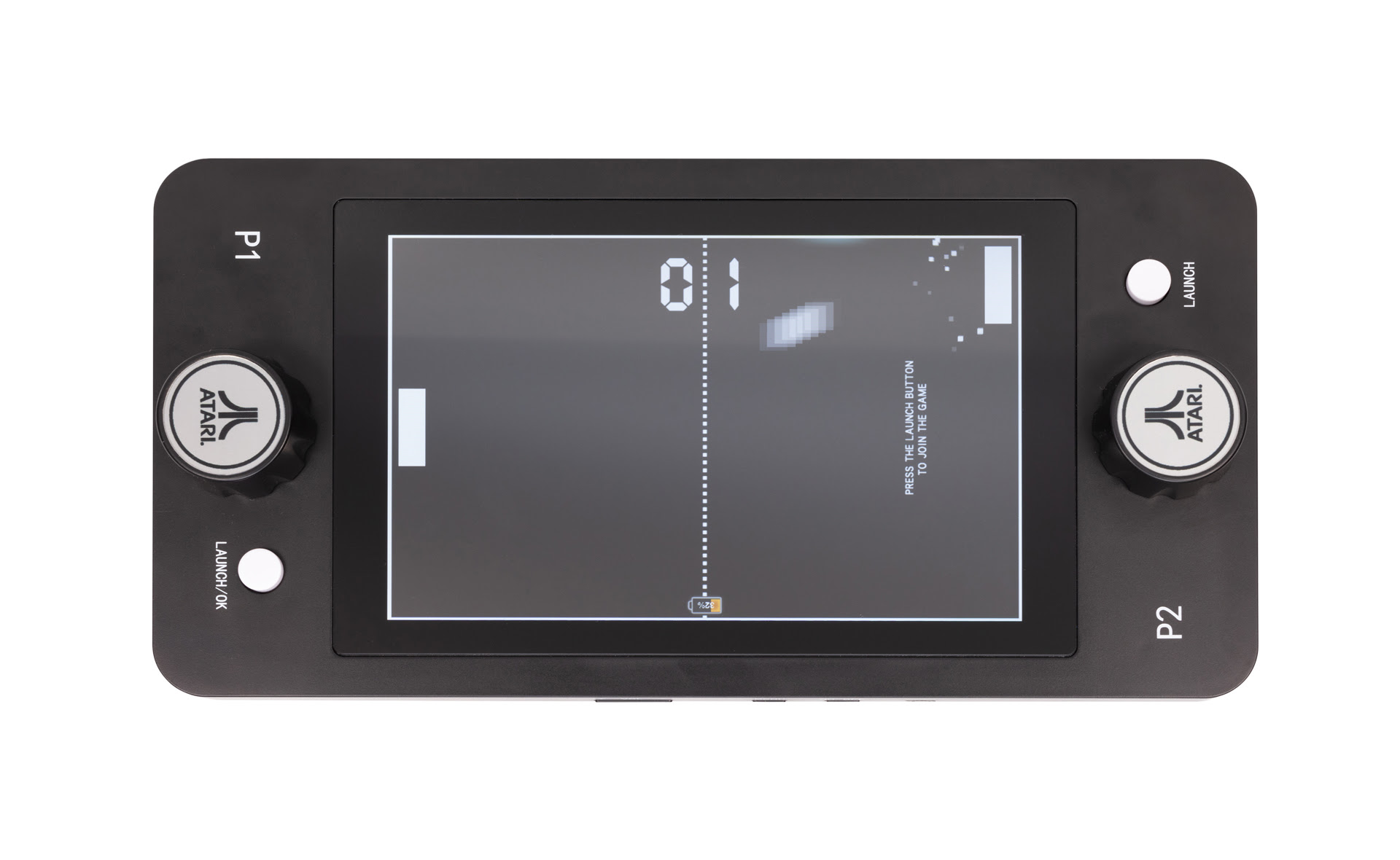 Key Features of the Atari Mini PONG Jr.:
Lightweight and compact in size
Perfect for home, office, and on-the-go
Play with AI or friends
Ten AI difficulty levels
Intuitive interface, simple to use controls
7.9 Inch LCD Panel
Lithium Rechargeable battery (3) for portable use
USB powered