I'm a child of the 80s. I grew up watching cartoons that were made long before I was even thought of. I grew up on reruns of Flintstones, Jetsons, Great Ape, Atom Ant and of course Scooby Doo. When the original trailers came out for the 2020 reimagining of Scooby Doo came out I was fairly intrigued. We were going to learn who Shaggy and Scooby came together, the origins of the team (without the "Pup Named Scooby Doo" nonsense) and get a fresh vision.
Then 2020 happened and the certainty of Scoob! wasn't what it was in January, movie theaters and the movie theater model has completely changed. "Trolls World Tour" proved a movie didn't have to be released in the theater to gross over 100 million , and theaters such as AMC reacted in kind (AMC has released a statement saying they will no longer show Universal Movies). Would Scoob! be worth the $25 to own? Would it stay true to the classic Hanna-Barbera? Would the Harlem Globetrotters show up?! Continue on for a somewhat spoiler filled review.
Scoob! opens up on Venice Beach and a puppy Scooby Doo stealing a full on cone of meat from a gyro restaurant and being chased by a bike cop.  As the chase ensues, we meet Shaggy, who is considerably lonely, having a picinic on the beach with two mounds of sand.  Eventually the paths of the two cross and Shaggy is coming up with a name for Scooby, and the cop lets him go, stating "No dog with a middle name can be arrested".  Fast forward to Halloween and the duo meets Fred, Velma and Daphne outside of a supposedly haunted house.  After solving a nearby mystery, they decide to form Mystery Inc and continue to solve mysteries all over California.
We fast forward ten years and the team is trying to branch out and looking for investors. Shaggy (now voiced by Will Forte) and Scoob are eating comicly large sandwiches, while Fred (Zac Efron), Velma (Gina Rodriguez) and Daphne (Amanda Seyfried) meet with the investor Simon Cowell (voiced by…..Simon Cowell).  He shows little faith in the team as they will not ditch Shaggy and Scooby.  Shag and Scoob take off as they realize what is happening and want the team to succeed with or without them, so they go bowling.
The bowling alley is where the movie takes off. The duo are attacked by Dick Dastardly's (Jason Isaacs) robots, called the Rottens, and are eventually saved by Blue Falcon (Mark Wahlberg), Dynomutt(Ken Jeong) and Dee Dee Skyes (Kiersey Clemons). Blue Falcon isn't the Falcon we grew up with, and the mantle has been taken over by his son, who is reluctant to say the least.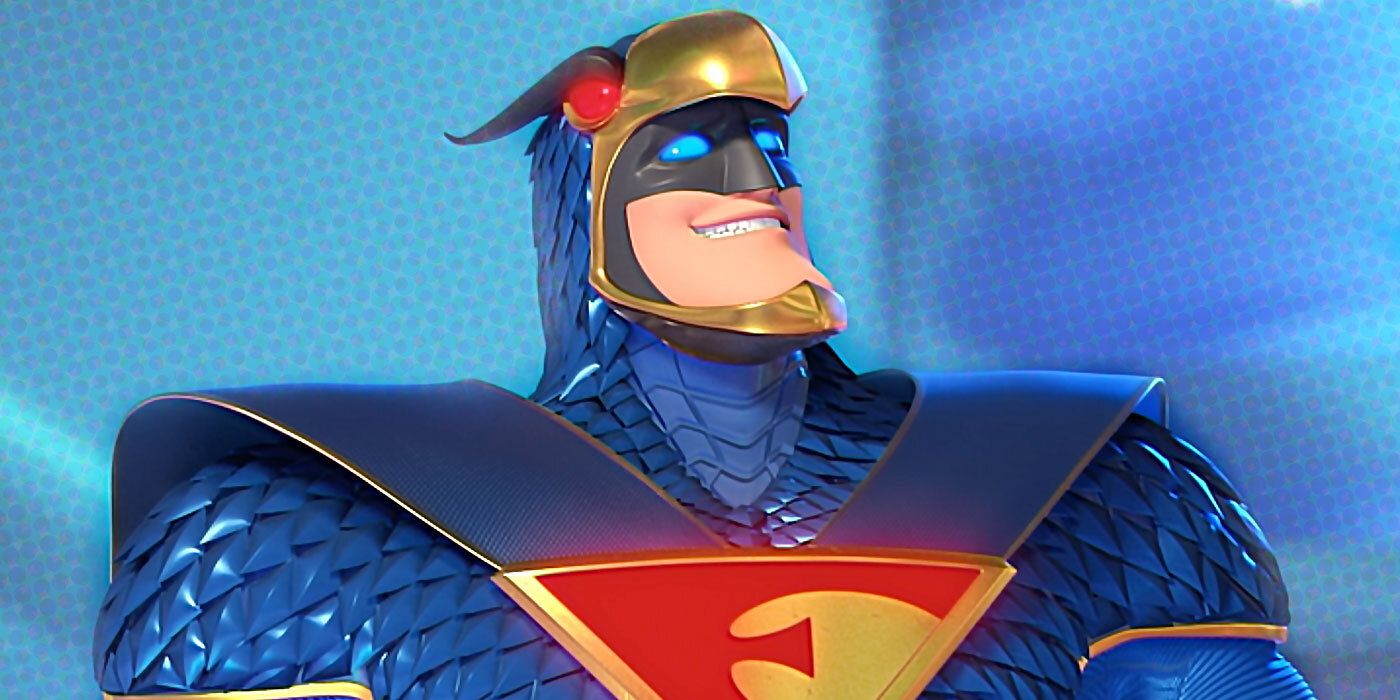 They eventually figure out Dastardly has an evil plan revolving Scooby, and the remaining film is chocked full of Hanna-Barbera references (make sure to keep an eye open during the scene at the carnival for a plethora of callbacks.  They even run into another character that was a favorite of mine, Captain Caveman (Tracey Morgan, who I felt wasn't completely right for the role but one miss in a world of hits is fine).  The ending credits have an Avengers like story telling where we see more characters and the story is continued even more, where the SCU (not the wrestling tag team, but the Scoob Cinematic Universe) is expanded ten-fold.
Overall I thoroughly enjoyed the movie, and my three year old also enjoyed it. The story progressed at a fine jaunt and was exciting throughout. For fans of the classic and people looking to introduce your kids to the Hanna-Barbera universe I would whole heartedly recommend this film, and to own it for $25, it's a steal.
Scoob! (2020)
Rating: 4/5